Hardened Bio-burden. Harder Processing.
---
Instrument Processing begins with Point of Use Cleaning. How can you help to lower infection rates? Are you compliant?
Point of Use (POU) cleaning: Why it is important? POU cleaning does two things that play a strong role in lowering infection rates: 
Prolongs the life of instruments

Lowers bio-film formation

The lesson on POU cleaning must first be taught in the Operating Room and GI suite. Once the instruments reach the Sterile Processing Department (SPD), it could be too late to begin POU cleaning. Bio-burden may be hardened on the surface of instruments; this could cause a longer turn-time for processing instruments.
Let's also discuss removal of gross contaminates or soils. This means little to no blood, body tissue or bone fragments. When you flush a lumen, the water should run clear. Is this always possible? No; but a strong attempt needs to be made. On sight, instruments should appear clean. Therefore, maintaining moisture of instruments prior to their processing in SPDs is very important.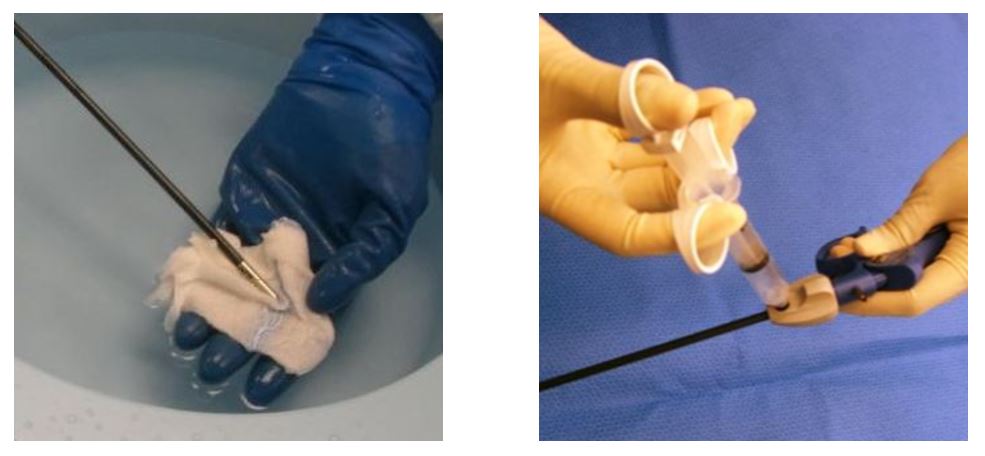 Please utilize the flow chart below: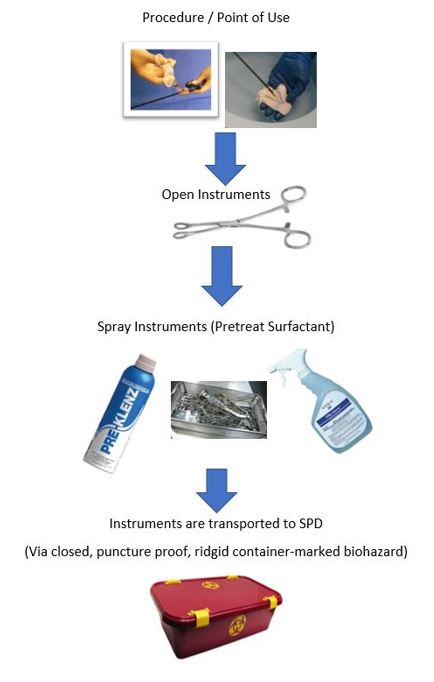 Interested in a Sterile Processing career with STERIS? Click HERE to view our open opportunities.