Expectations for CS Managers
---
How do we, as CS managers or supervisors, define the expectations for our position?
How do we, as CS managers or supervisors, define the expectations for our position? With so many tasks to juggle, this question could have you feeling like a deer caught in the headlights. When pressed, we may be able to recite a few lines from our original job description. As we continue to explore concepts of Lean Management in the CS, this question becomes one that each of us should be able to answer with more definitive detail.
Management theory is basic:
A manager's job is to plan, organize, direct and coordinate people to effectively accomplish specific tasks.
The CS manager's primary responsibility is to control the flow of work and effectively utilize available people and equipment to ensure that his or her department meets the demands of its Customers. This includes managing what must be done, how is it to be done, by whom, and by what time. Managers are responsible for training the staff to perform assigned tasks, motivating others to work cooperatively with full potential and ensuring that policies, procedures and work instructions are fairly and consistently followed.
A good CS manager, in a nutshell, should have the following baker's-dozen attributes: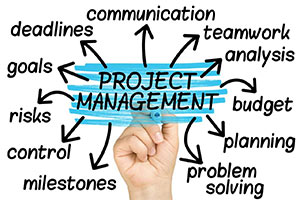 Ability to clearly communicate the clinical, operational and regulatory aspects of the business through policies, procedures and work instructions
Understands the Customer's requirements
Diligence and self-drive in their work, leading by example
Engagement and support for all changes
Plans and assigns work considering objectives, deadlines and employee capabilities
Follows-up routinely on the progress of work and identifies and resolves the root cause of problems
Seeks to continually improve staff's and their own knowledge
Communicates effectively, serving as an organizer and conduit for information, both upward and downward
Informs superiors of work progress and any issues or concerns
Ensures that their people are well and consistently trained
Motivates employees to accept responsibility and set/achieve goals.
Understands the rationale for process control tools and uses them effectively
Conscientious and runs the department like it's a personal business. Vigilant of budget control items such as productivity, overtime and absenteeism.
Though details can be added to each point above, keep one thing in mind: A manager must be actively involved in his or her area in order to perform these activities effectively.
Stay tuned for Dan's follow up article on Leader Standard Work.