Do the Gemba: Exploring and Sustaining Processes in the SPD
---
Are you ready to do the Gemba? How will this improve your sterile processing department? Learn about Exploratory and Sustaining Gemba walks.
Gemba is a Japanese word meaning "the actual or real place." In business, it means the place where the work happens.  In Central Sterilization, the Gemba is decontamination, assembly, and sterilization. So, what does "Do the Gemba" mean, and how can it help a Sterile Processing Department?
 
Within the Lean concept Gemba is typically used within the context of a Gemba Walk, or, going to the place where the work happens and walking the process.  For sterile processing this means spending quality time in the department, understanding the work as it's happening, asking questions, and learning what is working and what isn't.  We've found value in performing Gemba Walks in two different variations: Exploratory and Sustaining.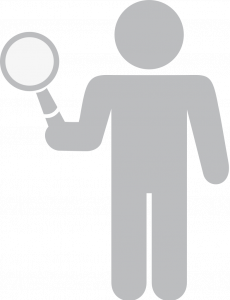 Exploratory Gemba Walks are designed to learn what's really happening and identify opportunities for improvement.  They are usually guided by a planned focus on a specific concern or performance metric that indicates there is an opportunity.  An example could be a spike in missing instruments. This error prompts leadership to Gemba Walk with the specific agenda of understanding and asking questions on how instruments are handled, how they could go missing, and what processes are in place to find and replace them.  You can learn plenty about what's working and what's not by going to the department floor and asking the employees the 5 W's (Who, What, When, Where, and Why) as well as the 5 Why's (keep asking why five times until you find the root cause of answer).
Sustaining Gemba Walks are utilized to ensure process improvements and leadership routines are successfully being complied with and followed.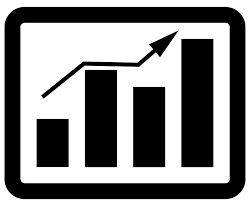 Too often, we find efforts to improve processes and outcomes slowly vanish and revert to the original state simply because no one followed up on the changes and reinforced the behaviors. Sustaining Gemba Walks are purposeful visits to the department with planned questions and audits to determine current compliance to implemented changes. I'm currently involved in a process improvement project that has implemented thirteen changes in the past six weeks. We're developing our own Sustaining Gemba Walks to help sustain those changes and not lose them over time. 
A few last tips: 
When performing Gemba Walks, be sure to have a clear purpose. Don't just walk around. Give your team the heads up beforehand and let them know the purpose of the Gemba Walk. 
Focus on Process, not People and be sure not to turn it into an employee counseling session. These should be a positive experience for the employees as you try to identify how the process could be changed to support staff and department goals. 
Document what you've seen and learned for follow-up. Ask probing questions to learn. 
Let the staff know the results and engage them.
We hope you'll be successful in Doing the Gemba in your workplace!
Have you missed a PROCESS PROs? Click HERE.
Are you ready to Do the Gemba in your own department? We can help ensure you're looking for the correct things! Email us at SPDSurveyReady@steris.com.