Separate Fact from Fear: Protecting Yourself and Others
Separate fact from fear, and use common-sense approaches to maintain good health. This can help reduce anxiety during this unprecedented time.
During this rapidly changing time, the mention of COVID-19 can cause fear and anxiety to dominate our thoughts and actions. However, let's look at common-sense ways to protect ourselves while performing our duties in sterile processing departments and at home. Separate fact from fear.
Handwashing is a critical component to maintaining good health at any time, but now more than ever. The CDC gives us guidelines for how to wash hands; wash for 20 seconds in warm water with any soap. Rinse and dry skin thoroughly. When there is no soap and water available, use alcohol hand sanitizer then wash your hands with soap and water when available. Wash before and after performing any task in SPD (i.e., decontamination, assembly, floor runs). Wash often and don't touch your face before you wash your hands.
Wear PPE. PPE must be worn properly to provide adequate protection for the wearer. Don PPE before going into decontamination and remove PPE using the correct sequence. Wash your hands before donning and after removing PPE. NOTE: it is better to restrict talking when wearing PPE. Talking releases moisture into your mask and can reduce the effectiveness of the barrier property of the device. It is also helpful to reduce the number of times that PPE is worn and discarded; PPE is becoming scarce and we must protect ourselves as we perform our duties.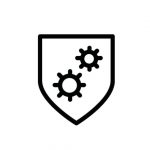 Environmental cleaning. It is important to keep all surfaces in your workspace clean. Use a hospital-approved disinfectant to clean and disinfect – read and follow label directions. Clean often during this time to reduce dust and other soils that could be present on surfaces. Make sure that the appropriate contact times are observed.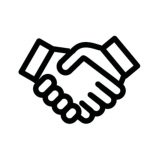 Social distancing. Social distancing has been recommended as a means to prevent community spread of the virus. Maintain at least 6 feet between yourself and others while working in the department, standing in line in the cafeteria, walking in and out of the facility, etc.
Cover your cough. While one of the symptoms of corona virus is a cough, we are also entering the season of pollen and allergies to everything that is blooming. Remember that not everyone that coughs has this virus. However, no matter the reason, coughing can spread germs, and we should all take steps to reduce the possibility of sharing ours. Cough into your elbow. Use a tissue and dispose of properly. Wash your hands after cough.
The guidelines and recommendations listed here are not new and have been in place when other outbreaks have occurred (Swine flu, H1N1, SARS, etc.). Separate fact from fear, and use common-sense approaches to maintain good health. This can help reduce some of the anxiety that we are all feeling during this unprecedented time. Keep yourself safe.
Take some time to catch up on the PROCESS PROs you might have missed. Click HERE.