Packaging is Only Skin Deep
---
Have you ever evaluated the packaging system for sterilization that your facility uses to protect the integrity of sterilized instruments?
Let me help you simplify the discussion.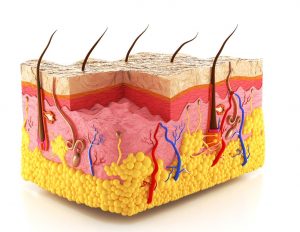 Think of your skin. It helps protect not only your feelings and self-esteem, but your insides. Many factors come into play for your protection:
How much hair do you have?
What shade or tone is your skin?
What surroundings are you normally in?
What are your clothes made of? Do you wear long sleeves or short?
What type of soap do you use regularly?
Do you moisturize and/or wear sunscreen?
Is your shower water harsh or soft?
I hope by this point you know where I am heading. Much like our skin protects us from our surroundings, packaging protects surgical instruments as well. Each facility should conduct a risk assessment, logging the answers to a variation of the above questions for their instruments.
All packaging systems for sterilization shall have FDA clearance for performance claims for intended use, odor and toxin free, easy to use, and meet IFUs for the chemicals used, instruments, and sterilization equipment. The packaging system must be an effective barrier to prevent contamination until the packaging is opened for use, protect the integrity of sterilized instruments and protect the instruments from physical damage. The storage area must meet temperature and humidity levels that are recommended by manufacturer's IFUs.
When the instruments are protected properly, they function better, last longer, and protect all our patients. Check out "Guidelines Quick View: Packaging System" from AORN earlier this year for more information!