Employee Engagement through Process Flow Diagrams
---
Welcome to another installment of LEAN Tips brought to you by the PROCESS PROs.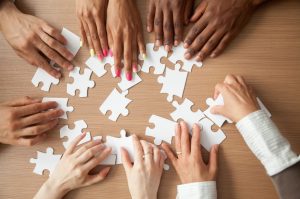 This tip shares how Process Flow Diagrams are excellent tools to increase employee engagement and start your journey towards becoming a Lean CS. Previously we shared a simple definition of Lean CS: A Lean CS meets Customer expectations while using minimal resources, meeting regulatory requirements and engaging staff through continuous improvement.
Increasing employee engagement is often a non-tangible benefit of Lean cultures. How do you do it? What triggers a staff member to become "engaged?" I've found Process Flow Diagrams to be an excellent method to spark involvement.
A Process Flow Diagram (PFD) graphically depicts the steps taken within a process, including the intended (way it's supposed to work) as well as the unintended (way it really happens). PFDs are very detailed and should include every activity or task performed. They are excellent at exposing the true complexity of the workflow staff experiences.
If you want to show what is going on and create a comprehensive list of improvement opportunities, document your processes with a PFD. Here's where your employee engagement opportunity lies.
Try to resist the urge to do it all yourself, and instead invite the staff to help create the PFD.

Don't worry about it looking nice. At first attempt it should look messy with lines and boxes everywhere as the staff uncover the "real" processes that occur.

If staff tend to show the workflow as it's supposed to work, take the time to ask questions and draw out what really happens. Diagram that.

Don't miss a step, no matter how insignificant you may feel it is.

Be sure to ask "what happens if" questions to ensure you document every possible workflow scenario.
Once staff members are engaged, they will open-up about all the inefficiencies and problems they deal with daily. You'll find yourself with a laundry list of improvement opportunities that the staff identified and confirmed. Plus, the process is simple to complete!  All you need is a large blank wall, a roll of paper 3'-4' wide and at least 10' long, sticky notes, and washable black and red markers.

Above is a completed PFD built by a CS department to illustrate the flow of an instrument tray through the entire process. While you can't read the small print, I've included it to show how detailed it should be. Notice the numerous red improvement opportunities identified by the staff!
I hope you'll try creating a Process Flow Diagram of your processes to identify opportunities for improvement. This will go a long way in creating a Lean CS culture.