Completely Following IFUs? I Doubt. It.
---
It is critical to collect Instructions for Use, maintain them, and follow the more labor and time-consuming ones. Are you following IFUs?
This week instead of a process tip, the PROCESS PROs offer you a wake-up call to the reality of following Instructions for Use (IFUs).  IFUs aren't new to the healthcare industry nor is the concept of following them; but the question I'm posing to you is: are you completely following IFUs?  We decided to test this out, and here's what we found.

First, we realized that in order to truly understand the IFUs, we had to clean up our instrument count sheets and see what instruments we really had in our trays. Nomenclature differences were standardized. General instrument names were replaced with specific manufacturer make and model number. Every tray was opened and inspected.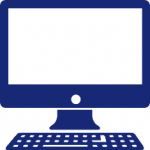 Second, we looked up the IFUs and were surprised by what we found:  Finding them was a challenge.  After a thorough research of each applicable IFU, we determined that different sources provide different  versions of the same IFU. Websites were outdated. IFUs for the same instrument from different manufacturers varied. Some IFUs were extremely detailed while others were so vague, they provided no benefit.

Third, we started building our database. Using our instrument tracking system, we began entering the IFUs in easy to understand bullet points that are displayed on the screen for our staff to read and follow. Computers were ordered to ensure IFUs would be available to staff members in each location by simply scanning the tray.
Fourth, we documented everything in a database for future reference.

Summary:  The lack of following IFUs is one of the most cited observations during audits and inspections.  It is critical to collect the IFUs, maintain them, and follow the more labor and time-consuming ones.
Before you boast that IFUs are being followed, contemplate what that statement really means. Have you done your homework?  It's not an easy task.  Good luck, and I look forward to a day where we have standardization and conformity among manufacturers.
Are you determined to ensure compliance to industry best practice by following every IFU? Let STERIS help! Contact us at SPDsurveyready@steris.com.
Never miss a PROCESS PROs. Subscribe at the top of the article.