All Aboard!
---
Implementing and Sustaining a Successful On-Boarding Process
I remember when I first started working in the sterile processing field; I had many mixed emotions. Was I making the right decision transferring from a surgical technician position to the sterile processing department? Are the work hours accommodating to my personal life? Will my skills allow me to acclimate and grow? Anything new can be both exciting and scary. New technicians in this field may have the same feelings I did.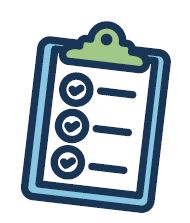 According to ANSI/AAMI ST79:2017
"4.3. Education and training
4.3.1 Sterile processing personnel
Sterile processing personnel should receive:
An initial orientation covering all tasks performed in the sterile processing area, including orientation in policies and procedures regarding infection prevention and control, safety, attire, personal hygiene, and compliance with state and federal regulations;
Continuing education at regular intervals to review and update knowledgeand skills and to maintain competency and certification; and
In-service training on all new instrumentation, devices, and equipment.
The health care facility should have a written standardized program that includes:
1) aspects of education and training related to facility policies and procedures;
2) tools to document that education and training were performed and competency was verified; and
3) the facility's policies and procedures accepted standards of practice and manufacturers' recommendations.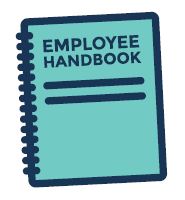 (Rationale)
Orientation, education, and training provide workers with essential information to perform their assigned responsibilities. Education, training, and standardized work practices decrease the risk of operator error during reprocessing and help ensure that personnel is conversant with the latest data and techniques.
Education and training are an essential aspect of any program intended to protect employees from potential safety hazards. Without it, the employee might not recognize unsafe conditions or work practices and might not know how, when, or why to employ protective measures.
The health care organization's policies and procedures are a necessary part of any education and training program, and all personnel should be familiar with and adhere to these policies and procedures. Accrediting agencies require documentation of education and training."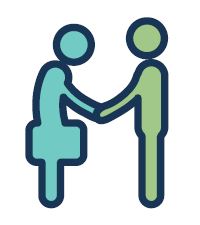 Developing an on-the-job training program may at first seem pointless; however, without a concise foundation of training and education, how can a new hire or facility grow? Connect with new hires from the beginning to ensure success. Review the facility's mission statement, their roles and responsibilities, and what is expected in the first 30, 60, and 90 days. It is helpful to partner new hires with a mentor to demonstrate best practices and mitigate the potential risk of learning how to cut corners.
On-boarding is a continual process and critical to a facility. By having an employee on-boarding plan, you can help to reduce employee agitation and so staff members can focus on doing their job.
References
https://growtheverywhere.com/hiring-2/effective-employee-onboarding/
www.aami.org-ANSI/AAMI ST79:2017  (note: AAMI subscription is required to access this link)